Product Liability Injured in Texas? Work With Attorneys Who Can Win Your Case
Texas-Based Product Liability Lawyer Available Nationwide
Representing Consumers Injured by Defective Products
As consumers, we use hundreds of products every single day. We drive cars, SUVs, and motorcycles to work. We take prescription and over-the-counter medications. We use computers and other electronic equipment.
We use:
Electric razors
Hairdryers
Washing machines
Refrigerators
Air conditioning units
And literally hundreds upon hundreds of other products that make our lives easier in so many ways
Some products, such as medical devices, even save lives.
Product liability lawsuits focus on what happens when one of these trusted products is defective. Consumers are protected in the event of injury by defective products.
If you are injured, you can take legal recourse by filing a lawsuit against the manufacturer or other at-fault party to seek financial compensation to cover:
Medical bills
Emotional trauma
Lost wages
And more
This cannot erase the pain and suffering, but it can give you the means to focus on rebuilding your life.
We at The West Law Firm are uniquely qualified to handle product liability lawsuits. In addition to being the only firm to handle the first two multidistrict litigation cases filed in Texas (both involving auto product liability), our founding attorney has a background in engineering.
This allows him to more accurately understand and analyze product defects. When you work with a Texas product liability lawyer at our firm, you will discover that we are also relentless in our pursuit of justice.
Product Liability Cases We Handle
Some of the types of product defect cases we can handle include:
Vehicle Rollovers
Vehicle Fires
Automobile Glass Defects
Vehicle Roof Crush
Recreational Off-Road Vehicles (ATVs/ROVs/UTVs)
Industrial Cranes and Equipment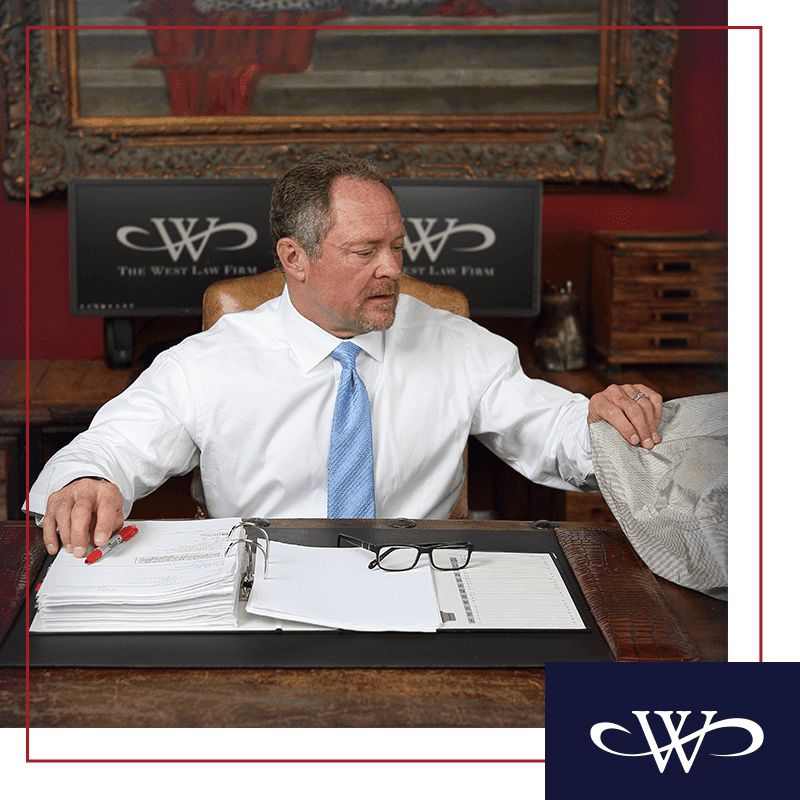 What Are Examples of Common Product Defects?
Product defects may vary widely depending on the type of product and how it is designed and operates. Defects may originate from the design of the product itself or from how it is manufactured.
Irresponsible marketing may even provide grounds for a product liability lawsuit if a product is advertised in an improper manner, causing consumer misuse.
Examples of the primary product defects are as follows:
Product design defects
Manufacturing flaws
Improper or inadequate instructions for use
Missing or inadequate warning labels
Improper marketing
Call our office today at (281) 277-1500 or contact us online to find out how we can help with your case. Our attorneys have gone up against manufacturing giants such as General Motors and Toyota and are prepared to see how we can fight for you.