Maddison M. West
Injured in Texas? Work With Attorneys Who Can Win Your Case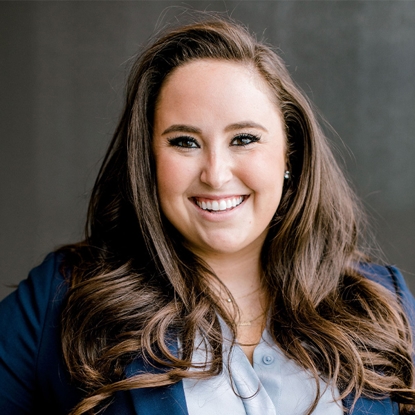 Maddison M. West Attorney
Bio
Maddison M. West is a trial lawyer at The West Law Firm. Maddison handles a wide range of civil litigation including cases involving serious injury and death as well as commercial disputes and Anti-Trust matters.
Maddison's passion for fighting for her clients was both learned and inherited. S. Scott West, her father and Founder of The West Law Firm, prided himself on taking Maddison to court with him, even before she could walk. Growing up in and around the courtroom, Maddison saw the impact lawyers can have and knew she was destined to fight for those who could not fight for themselves.
Maddison was born and raised in Sugar Land, Texas, and earned her undergraduate degree in Psychology and English from Southern Methodist University in Dallas, Texas. After graduating from SMU, Maddison attended law school at the University of Houston Law Center in Houston, Texas. While in law school, Maddison was an active member of both the Houston Journal of Health Law and Policy and UHLC's Interscholastic Mock Trial Team. While on UHLC's Mock Trial team, Maddison paired up with her future colleague of The West Law Firm, Robert C. Goodwill, Jr. and the two traveled to various parts of the country competing in many mock trial competitions.
Before graduation, Maddison was honored to be selected for The Order of Barristers, a nationally recognized honors society for graduating students who demonstrate exceptional skills in trial advocacy. This honor is given by invitation only and is limited to only ten students in each graduating class.
Before joining The West Law Firm, Maddison was able to gain valuable trial and advocacy experience from a large personal injury firm in Houston.
Bar Admissions:
All State Courts in Texas.
Telephone: (281) 277-1500
Email: maddison@westfirm.com